Program Description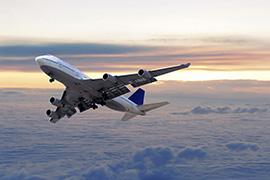 To cover all aspects of the Aircraft De-Icing/Anti-Icing on the Ground, AeroTech Consulting GmbH developed a unique program to gain the appropriate result.
The "Winter Operation System" covers all parts, which have to be established for a safe and economic operation, but also fulfilling the authority regulation.
A manual with more than 8500 pages (self developed) with procedures for around 200 aircraft types, operational data of more than 500 airports as well as a gigantic collection of photos, pictures, drawings and videos as supporting material enables us to comply with all customer demands.
Manuals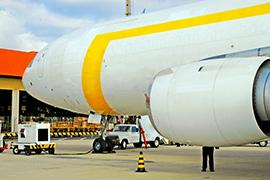 The central item is the documentation, consisting of 4 manuals:
"De-Icing/Anti-Icing Operation Manual": Proding in 7 chapters all information for the daily operation. It covers all information required by flight and ground crews.
"De-Icing/Anti-Icing Quality Manual": Consists of 7 chapters, it gives all data for fluid testing, auditing, archiving, performance control and so on.
"De-Icing/Anti-Icing Training Manual": In 7 chapters, you find basic/refresher courses for all staff groups (L10 to L90), tests, a permit system, METAR training and so on.
"De-Icing/Anti-Icing Station Manual": This part, done in 10 chapters & 4 appendixes, is for companies which are providing treatment to the own company or third parties. It represents an addition to the other documents and enables the customer to pass audits (e.g. IATA DAQCP, etc.) and authority regulations.
Station Database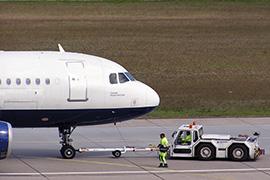 You want to change your agent ?
You start operation to a new airport ?
Your aircraft diverted to an alternate destination ?
Now it is required to get quick and reliable information to solve this situation, AeroTech Consulting GmbH developed the unique "De-Icing/Anti-Icing Station Database". It provides you within seconds with all data required about more than 500 airports.
Continuous monitoring and regular updates (by new audits) support the task to make this tool as accurate as possible.
Training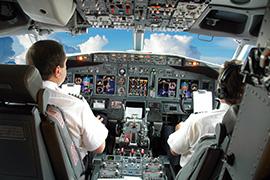 Qualified as adult trainees and accepted by all major carriers, we are performing courses for all staff groups (basic, refresher and differential).
We are offering a unique CBT Program (on DVD) for self study education, which does not require any computer configuration (safety aspect), especially for flight crews.
This program contains in the main course the contents as required by the regulatory authorities, but additionally gives, on request by the student, the possibility to extend the information with videos, photos, text and so on.
Auditing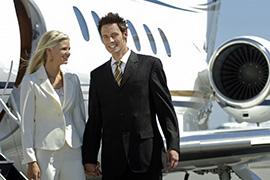 Qualified by the IATA DAQCP with the experience of more than 700 audits performed, we are providing this service to our customers.
This helps to select a new service provider, allow the safe operation to a new airport or optimize the flight planning due to alternate airport re-routing.
Audits are accomplished either in line with the own developed program (most comprehensive worldwide), in compliance with the IATA DAQCP, or as recommended by the AEA De-Icing/Anti-Icing Working Group.
Services / Fluid Testing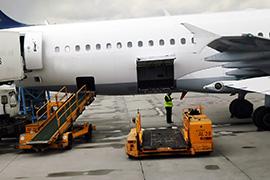 We are equipped with all required test instruments and laboratory equipment for checking all brand names of Aircraft De-Icing/Anti-Icing Fluids in the world:
Brookfield ViscosityMeters with temperature baths (-30° C to +75° C), pH-Meter, refractometer, surface tension tubes, Karl Fisher Titrator, several crushing, mixing and heating/cooling units and also centrifuges (up to 4*750 ml and up to 25.000 rpm)
Additionally with our partner EFM, we are operating a unique fluid spray test stand, which allows the simulation of any treatment truck; to check the stability of a new product or to perform trouble shooting in case of operational problems. The test ranges are up to 15 bar, 600 l/min and 60°C fluid temperature.
In our Hungarian facility we can perform natural precipitation tests as well as several in-door tests (e.g. Bühler Test, material tests, etc.)
Support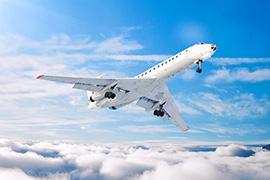 A concept is only as good as the customer is able to understand and to use it. Satisfaction is the key word, so we include in our package:
24/7/365 hotline for any kind of technical questions, operation problems and unexpected situations
Attendance of international conferences and meetings with a written report to the customers to update on new developments or industry problems is standard. We are attending SAE, ISO, ICAO and a lot more.
Support with ad-hoc missions, for example, as on-board engineer to help in exceptional cases.